GUILDit News & Presenters
VIEW ALL -
29 August 2023 by GUILDit, in GUILDit News

KSHB 41 follows up with an insightful story to GuildIt's arts recession to...

READ MORE +

14 August 2023 by GUILDit, in Uncategorized

FOR IMMEDIATE RELEASE  – August 14, 2023 Contact:    GUILDit – Susana Bruh...

READ MORE +

24 July 2023 by GUILDit, in GUILDit Presents,Special Events

Register for the town hall at EventBrite: https://www.eventbrite.com/e/kc-covid-...

READ MORE +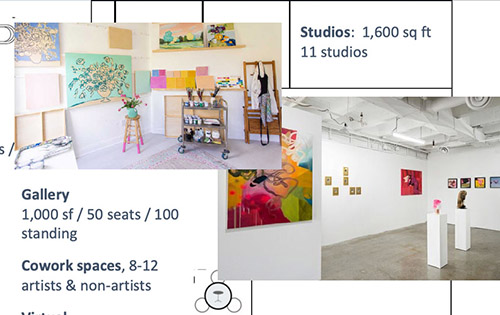 Learn More >
GUILDit Art Center
GUILDit will have an innovative galley space offering unique programming. As well as we'll meet the needs of artists by opening coworking and visual art studios, moving from monthly to 24/7 services.
GUILDit Events
From lectures of 200 to forums of 25 people to gallery shows of 10-100 pieces. GUILDit events energize the arts, economy, and community. Join us to be inspired by vibrant local artists who are at times known internationally.
Go Give >
Support GUILDit
Help us grow the arts and economy. Through GUILDit artists have received grants, paying gigs, ideas for increasing their market, and more. Plus, our audience members have gained business ideas and expanded their network.